1991 – New Central Library Opens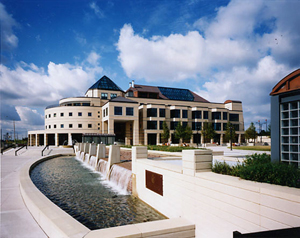 The Cooksville Association Library was formed in 1949, by members of the Home Education group of the Cooksville Home and School Association. Originally located in the basement of Cooksville School, the library soon moved to a small commercial building at 91-93 Dundas Street.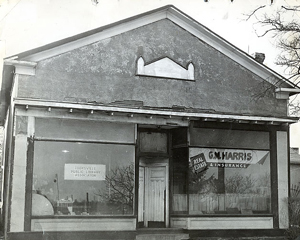 In November 1956 the residents of Toronto Township voted to establish a township public library. At that time there were six small association libraries in the area: Meadowvale, Malton, Mineola Gardens, Clarkson, Lorne Park and Cooksville. The Cooksville branch was now the main branch of the new Township of Toronto Public Library and remained in the Dundas Street building until 1957. By 1958 the Central branch had moved across Dundas Street to larger quarters in the basement of the former Methodist Church.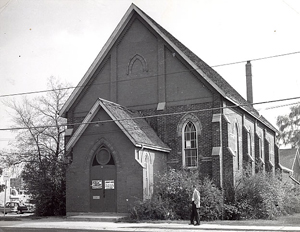 The building was quite cramped and was eventually demolished in 1963. By this time a new 10,000 square foot building had been built at 110 Dundas Street West, west of the Municipal Offices at Confederation Square. This became the home of the Central Library.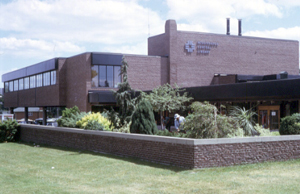 Toronto Township became the Town of Mississauga on January 1, 1964 and the library's name was changed to the Mississauga Library System. In 1972 the Central Library was expanded by the addition of a new entrance, an upper level and an elevator, and was made handicapped accessible. Eventually this building outgrew customer demand, and in 1976 Library Administration, the Technical Services Department and the Bookmobile were moved to other sites.
Ground breaking for the new Mississauga Central Library at 301 Burnhamthorpe Road West,
took place on September 23, 1988 with Mayor Hazel McCallion and Councillors in attendance.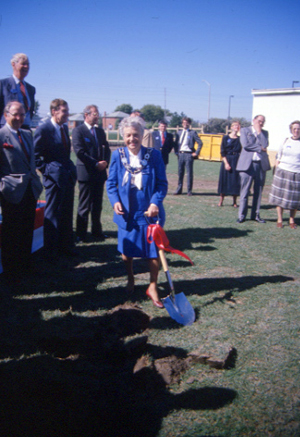 The new building was designed by the architectural firm of Shore, Tilbe, Henschel, Irwin and Peters. Construction began to the south of the Mississauga Civic Centre in 1988. The old Central Library was closed on June 29, 1991 and collections and staff moved to the new location.

The Mississauga Central Library opened its doors to the public on September 23, 1991 and the official opening took place on October 2, 1991 with a full week of ceremonies.