1987 – The Civic Centre Officially Opens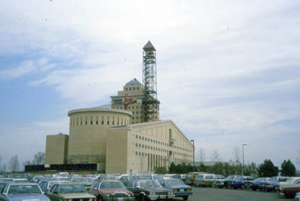 In 1982 the City of Mississauga invited Canadian architects to participate in a national architectural competition to select the architect and design for a new City Hall. Six hundred and twenty-seven architects or groups of architects registered, from which 246 submissions were received. The winning design went to Jones and Kirkland and combined the administrative offices of City Hall with a civic square, great hall and public meeting rooms for citizens and civic functions.
The groundbreaking ceremony for the new Civic Centre took place on May 8, 1984, with Mayor Hazel McCallion, Lieutenant Governor John Black Aird, Chief Frank LaForme of the Mississaugas of the New Credit, and members of council present.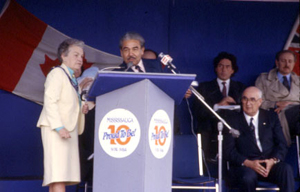 The building itself was officially opened by the Duke and Duchess of York on July 18, 1987.