1958 – First Flight of the Avro Arrow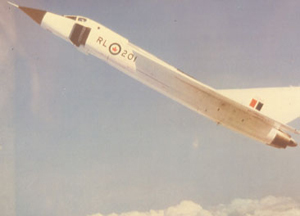 The Avro Arrow, CF-105, was a twin engine supersonic interceptor developed in the late 1950s by A. V. Roe Aircraft Company of Malton.
Avro Canada was created in 1945 when British Avro acquired the National Steel Car factory which had built the Lysander and the Lancaster bomber.
The cost of building this aircraft was high and the then Conservative Government was not supportive of it. The Arrow program was cancelled by Prime Minister John Diefenbaker in 1959 and all the prototypes were ordered destroyed.