1920s – Mazo De La Roche Begins to Write her "Jalna" Series of Novels at Trail Cottage in Clarkson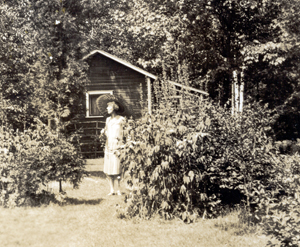 Mazo De La Roche was the author of the Jalna series of novels about the Whiteoak family. She wrote the first novel, Jalna, while she was living at Trail Cottage in Clarkson, which she rented from the Sayers family and which was located on property that had been part of the Benares estate.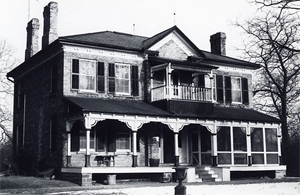 It is generally believed that Benares, the Harris family home nearby, was the model for Jalna. The novel won the $10,000 first prize in the Atlantic Monthly competition of 1927 and ensured her future success and the popularity of the Jalna novels.

Construction of the house was begun around 1835 by Edgar Neave who sold it in 1836 prior to its completion to James Beveridge Harris, a retired captain of the 24th Regiment of Foot.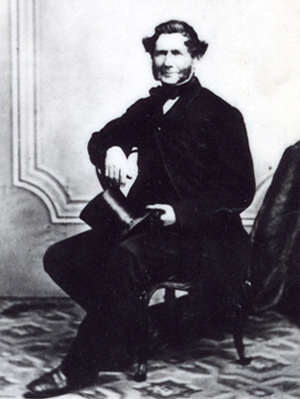 The house remained in the Harris family, passing to Arthur Harris the only surviving son of Captain Harris, and after his death to his daughter, Naomi, who willed it to her nephew and nieces, the children of her sister, Annie Sayers.
In 1969 Geoffrey Sayers, along with his sisters, Barbara Larson and Dora Sayers Caro, donated the property to the Ontario Heritage Foundation for preservation. After extensive research, the house was renovated in the style of 1918, and opened in 1995 to the public as a museum.
Benares Historic House is located at 1503 Clarkson Road North. It has since been turned over to the City of Mississauga and is one of the Museums of Mississauga.