1880 – Thomas Nightingale Founds the Port Credit Brickyard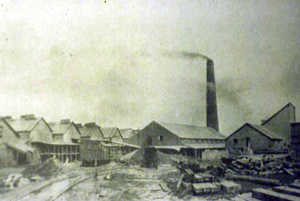 Thomas Nightingale opened a brick yard in Port Credit in the 1880s on the west side of the Credit River. Some years later a stone crusher was installed which increased the output of bricks. After 1900, because of a scarcity of labour, European immigrants, many of them Italians, were encouraged to work in the Port Credit Brickyard where bunk houses were built to house them. After World War I the brickyard began to operate at a loss and it was closed down in the late 1920s.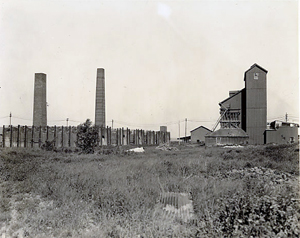 An article in the Toronto Star of January 17, 1933 reported that the "property, buildings and equipment of the Port Credit brick works, along with the estate of the late W. J. Haney, owner of the property, were sold in 1929 to a group of Montreal financial interests represented by C. G. Greenshields, as part of the liquidation of the Home Bank assets, Mr. Haney having been a director of that institution." Fourteen acres of the property were sold in 1933 to the Lloyd Refining Company to erect "a modern refinery capable of handling 57,000 gallons of oil or 1,500 barrels daily."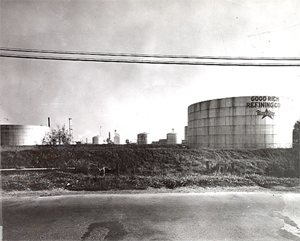 In 1937 the Lloyd Refinery was purchased by Good Rich Oil in East Toronto. In 1946 Good Rich sold the refinery to Trinidad Leaseholds, a subsidiary of Central Mining Company with headquarters in the United Kingdom. The refinery then became known as Trinidad Leaseholds Canada Ltd, and was later renamed Regent Refining Company, a subsidiary of Trinidad Leaseholds. In 1955 McColl-Frontenac, a Canadian subsidiary of Texaco, moved into the refinery and in 1959 the name was changed to Texaco Canada Ltd.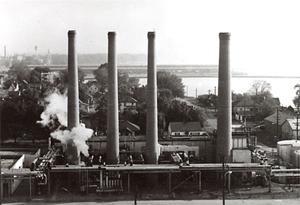 In 1985 the decommissioning of the Texaco Refinery was begun with the removal of the tank storage area.