1879 – The Credit Valley Railroad Begins Service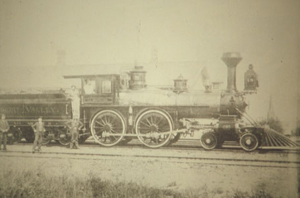 This is one of the few known photographs of the Credit Valley Railway Engine # 19, taken during the Credit Valley years. The J. L. Morrison Engine # 19 was built in Kingston, Ontario in 1882.

The Credit Valley Railway, the Third Giant, along with the Grand Trunk Railway and the Great Western Railway, was incorporated in 1871. It proposed to run from Toronto to St. Thomas, to connect there with the Michigan Central Railway, and then run north from Streetsville Junction to Orangeville, with a further branch line from Cataract to Elora. With the boost to the economy that the railways brought, the communities of Dundas Street and the Credit Valley were looking for a rail line. Streetsville, therefore, took the opportunity to become the junction of the Credit Valley Railway main line from Toronto to St. Thomas and the branch line running through north of Orangeville .
.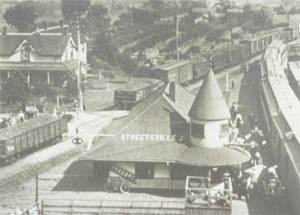 This is the famous CVR wye in Streetsville, which enabled the turning of complete trains, as well as allowing movements from St. Thomas to Orangeville, Orangeville to Toronto, or St. Thomas to Toronto.

The Credit Valley Railway's life was not a long one. On November 20, 1883, it was taken over by the Canadian Pacific Railway. However the lines laid for the CVR are still in use today.