1851 – Population of Toronto Township is 7,539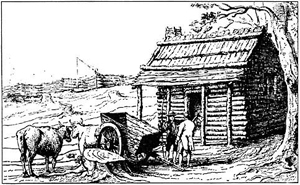 The first nominal Canadian census, covering Canada West (Ontario), Canada East (Quebec), New Brunswick and Nova Scotia, was held in 1851 and completed in 1852. It would have been from this census that the population figures for Toronto Township were derived.
At this time Toronto Township consisted of several small communities – Cooksville, begun in 1808 and originally known as "Harrisville" after its founder, Daniel Harris; Dixie, 1816, and Summerville, 1818; and Erindale, established in 1822 – all four of these being situated along Dundas Street from the Etobicoke Creek to the Credit River. Other communities included Clarkson, begun in 1806; Streetsville and Meadowvale Village, both begun in 1819; Malton, begun in 1823; and the oldest settlement, Port Credit at the mouth of the River Credit.